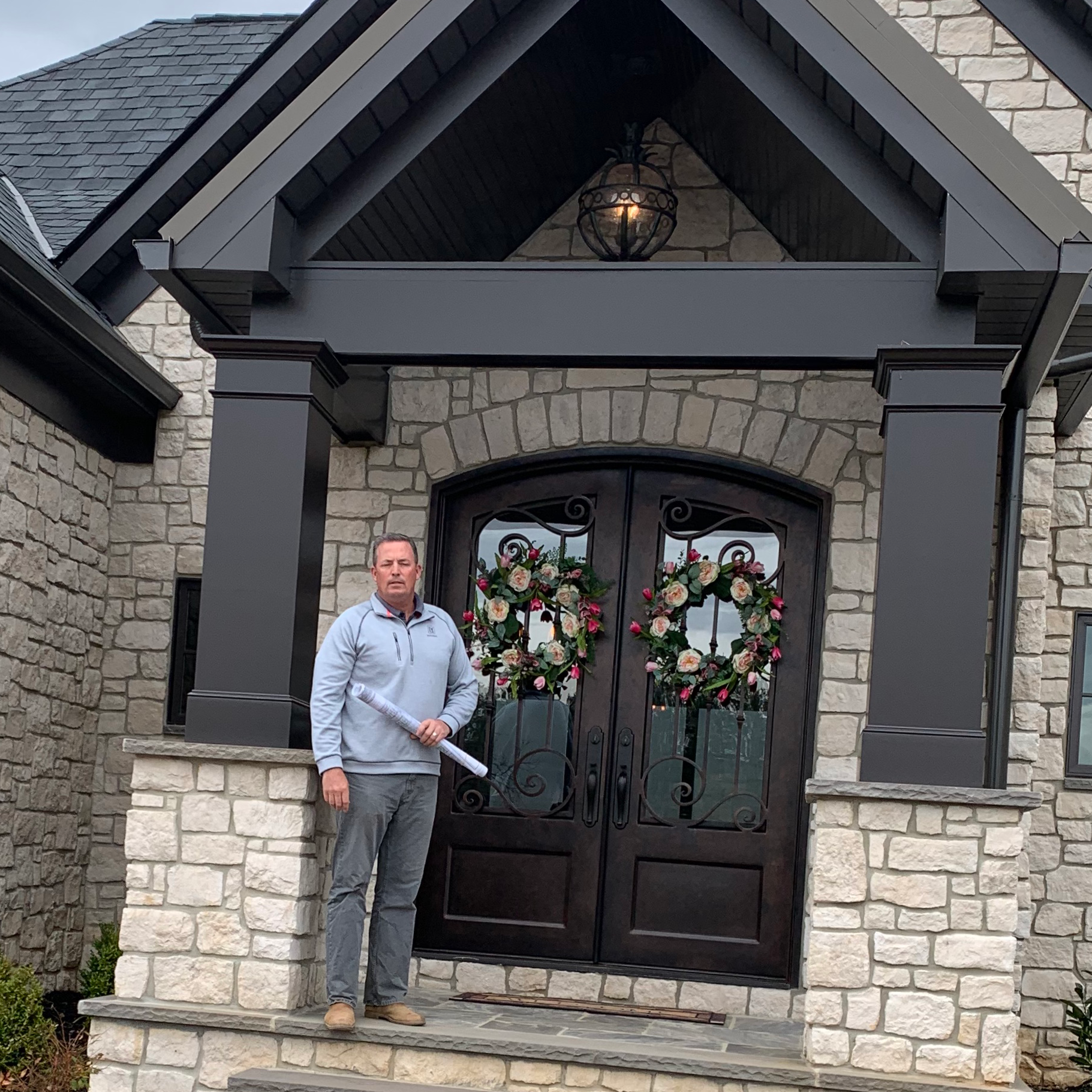 Tim Doreen
Owner/Builder
Tim Doreen is the owner of South Mountain Builders. He is a A long time Middletown, Maryland resident. He is a college graduate and a veteran of our armed forces. Tim was in the same situation as you: He needed a house, and he wanted something that was an expression of his tastes. That's how South Mountain Builders started in 1999. From sighting to setting, Tim not only has extensive experience in the construction industry, he has a passion for building homes based on your dreams.
With a B.S. Degree in Business and 28 years experience in the industry as a General Contractor, Carpenter and Business Owner over custom single family homes and residential developments, Tim Doreen brings this to the forefront for all South Mountain projects. Whether your dreams are a starter home, dream home, or remodel project, you can trust Tim to steer the project to success, on time and within your budget. South Mountain Builders has built their superior reputation to your satisfaction with quality workmanship and approaching 100 homes built. South Mountain Builders is the premier quality custom home builder in Middletown, Boonsboro, Hagerstown, and all of the Washington County / Frederick County Maryland areas. When you hire South Mountain Builders your hiring a builder with experience in construction, project management and scheduling with an average home build time of under 4 months!!!.
Your not just selecting a builder…. Your selecting a partner, manager, accountant and communicator.
Tim has over 20 years as a custom home builder!
We don't like surprises.
From the initial consultation to handing over the keys, the entire process should be simple and straightforward. We will make sure we ALL understand the project and expectations before we break ground. You will have access to an online calendar tweaking the progress and ensuring our accountability.The Budget is important to you so it's important to us…  A straight forward approach leads to a smooth relationship. When selecting your builder, ask ?  How many years have you been in business?
Are you the person on the job? What is your education ? What is your background.. builder, organizer, money manager..  These are the key questions….. Do not make this decision based upon a low price, This is the single most important and expensive decision you will make……